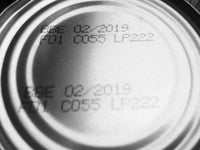 Best Before Dates
We can offer such amazing food prices, because we specialise in clearance food which is close to or slightly past its Best Before Date. This food is perfectly OK to eat, in-fact manufacturers use Best Before Dates as an estimate when they can guarantee the taste and texture will not deteriorate. To quote the food standards agency "Best before date is about quality and not safety".
Best Before Dates, Sell By Dates and Use By Dates
Join thousands of customers who love Low Price Foods
Fantastic prices for really good, brand name, products. Arrived quickly, and very well packaged.
I will definitely shop there again.

Rory P
Came across this site on Facebook and really Impressed with the choice and quality and the prices are amazing!
Will definitely be back again very soon!

Julie K
I've had three orders now. Consistent value and fast delivery. I feel like a kid when the order arrives. Will definitely keep ordering in the future.

Flamey J
We're more than cheap food
Pound Shop
We've taken all our best deals for £1 and under and squeezed them into our online pound shop. Packed full of pound shop essentials and amazing big brand discounts, there's something for everyone. But don't forget these pound deals won't last long and when it's gone, it's gone!
Chocolate & Sweets
We all have our favourite chocolate bars and sweets, and we all eat nearly 1Kg of sweet stuff every month in the UK. There's no wonder we munch through so much choc and sweeties, when we've got some of the best tasting brands in the world. We've always got amazing savings at Low Price Foods, from home grown favourites like Cadbury chocolate and our European favourite Milka chocolate. We have great deals on premium chocolate brands like Lindt and Green & Blacks when we can get our hands on them too. 
Crisps and Snacks
We've got a huge range of crisps and snacks from some of the UK's favourite and biggest brands like Pringles and Walkers Crisps. Every week we get truckloads of snacks at wholesale and bulk prices, but don't forget, at our prices the stock doesn't last long. With the best tasting crisps in the world it's not a surprise that the UK eats nearly 3 bags of crisps each per week and is one of the worlds largest consumers of crisps.