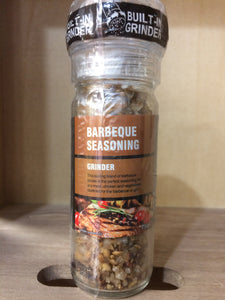 The Spice Maker Barbeque Seasoning 75g
The Spice Maker
Regular price £1.29 £0.40 On Sale
Barbecue Seasoning
This blend of barbecue spices is a perfect seasoning for any meat, chicken and vegetables that is destined for the barbecue or grill.
Make your barbecued foods taste even better with this tasty Barbecue Seasoning mix.
Ingredients: Sea Salt, Brown sugar candy, Coriander seeds, Onion, Roasted Garlic, Yellow Mustard Seeds, Chilli, Ginger, Paprika, Cumin seeds and flavouring.